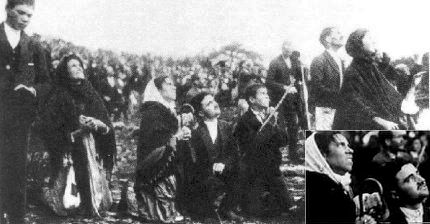 "Will you tell me your name?"
I am the Lady of the Rosary.
"I have many petitions from many people. Will you grant them? "
Some I shall grant, and others I must deny. People must amend their lives and ask pardon for their sins. They must not offend our Lord any more, for He is already too much offended!
"And is that all you have to ask?"
There is nothing more.